Copyright©vanishing scotland


Welcome to Vanishing Scotland.co.uk
A Sense of Belonging is connected to an inner consciousness.
The rhythms and rituals which sustain life in different places in the world are unique to them but essentially perform
the same function in people's lives.
This website is now being archived in preparation for rebuilding.

For information see the Exhibition page for details
or contact: Mail: alyne@vanishingscotland.co.uk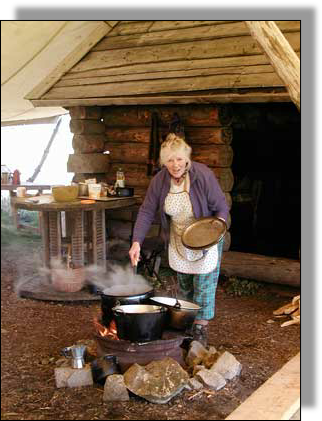 Vanishing Scotland is a network organisation which promotes the understanding of Scottish Cultural Traditions. It offers a consultancy service.
The resources it has are ; A Unique Ethnological Archive, The Galloway Tryst, collected over the last 4 decades by Alyne Jones.
A portfolio of experience acquired organising events, exhibitions, courses and contract consultancy work for Educational Establishments, Museums,Local Authorities, Community Organisations and private bodies.
Vanishing Scotland has evolved from the groundwork done by the Galloway Tryst and it's director over the past three decades.
This work promoted rural regeneration by organising participatory community meetings ,South West Community Woodlands Trust and Cairnhead Forest Trust in Lowland Scotland were both founded on this work.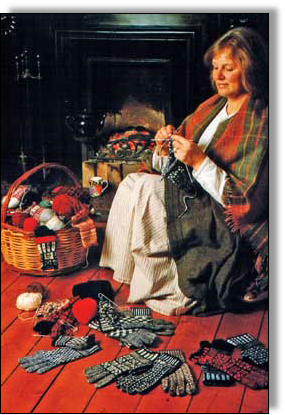 Alyne, who lives and works in South West Scotland as a cultural historian was able to put together this collection by forming a relationship with subjects through the years who remembered the days when they had to live and work in a self reliant manner, in a time when life was much harder than it is now.
Vanishing Scotland contains audio and visual recordings which give an insight into Cultural traditions through song. story, dance,language and indigenous knowledge.This work is ongoing and contributions are always welcome.
The Sanquhar Pattern is a unique style of knitting. Created by local knitters in a small town in Southern Scotland, it first appears in Historical records nearly 200 years ago. Rowan Reid has written a booklet which passes these skills on for future generations.
Making the soup at Taliesin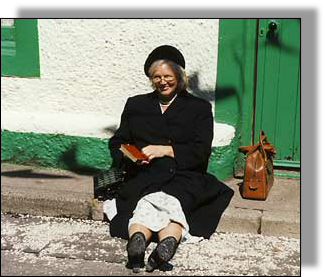 The author relaxing during the filming of the Magdalene Sisters.
For private and public performances of songs, poems and readings in Scots, English and the vernacular tongue, please contact the archive.